The following is courtesy of Liberty Belle-Reno website, Marshall Fey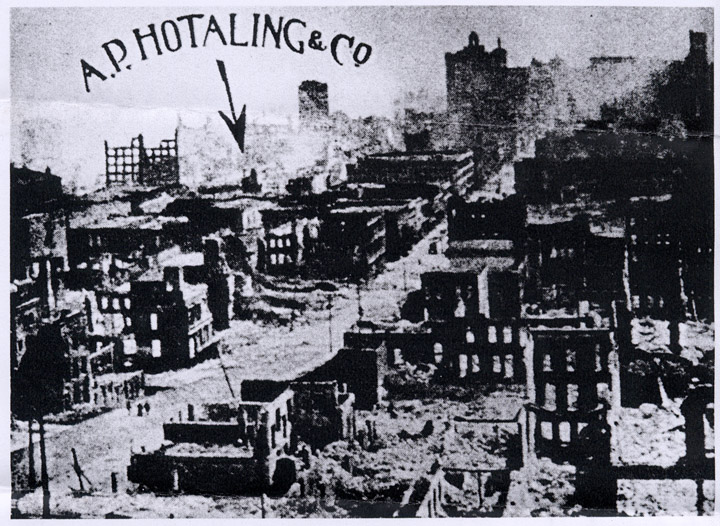 A.P. Hotaling Company, distributors of "Old Kirk Whiskey", was located in the only downtown island of unburned buildings following the 1906 San Francisco Earthquake and Fire. This area, Jackson Square, was saved by the herculean effort in which U.S. Navy sailors laid a mile long hose line from the Fisherman's Wharf area up over the shoulder of Telegraph Hill and then to Broadway and Montgomery street. This heroic deed saved Hotaling, the largest repository of liquor on the West Coast. To proclaim they were still in business a card was printed with both this photo and the accompanying verse...
"If, as they say, God spanked the town for being over-frisky, Why did he burn the churches down and spare Hotaling's wiskey?"
In commemoration of the Liberty Belle Silver Jubilee 1958-1983 we have reproduced this Old Kirk Whiskey ad and photo from the Liberty Belle Collection.