King Album
"These photos were in my Great Great Grandmother's album. Her name was Anna King."
Patti Alden (1/22/2022)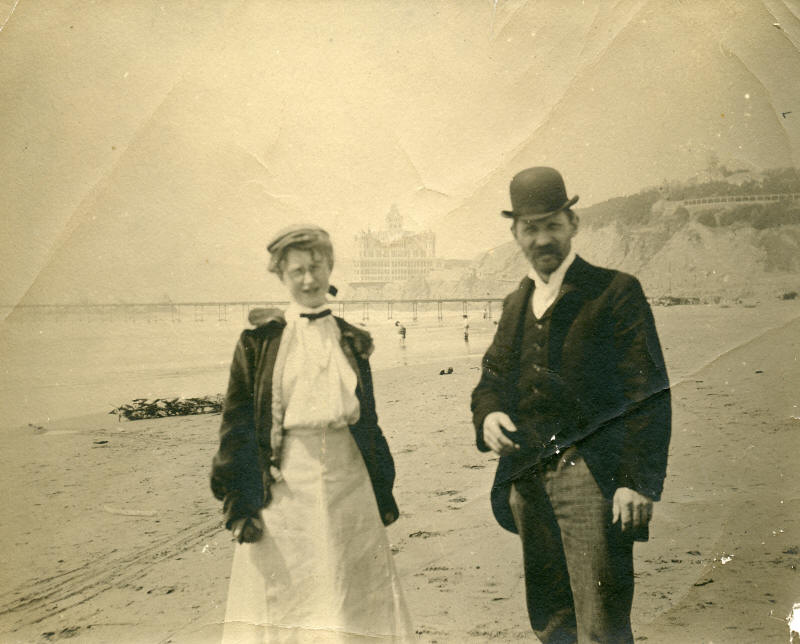 "Emma King and Charles J. King on Ocean Beach in front of the Lurline Pier with Cliff House in the distance. I would estimate that it was taken between 1903-1905, as my great grandmother was born in 1888. The bowler hat might date it to closer to 1903 ish. They were in San Francisco by then."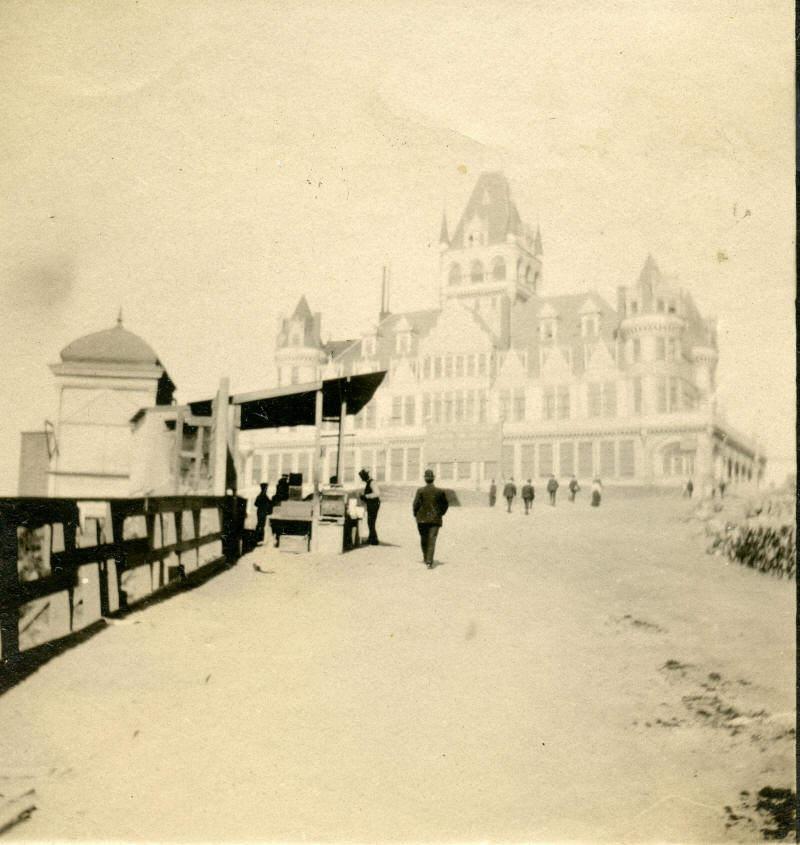 "Probably taken the same day. It shows the entrance to Cliff House."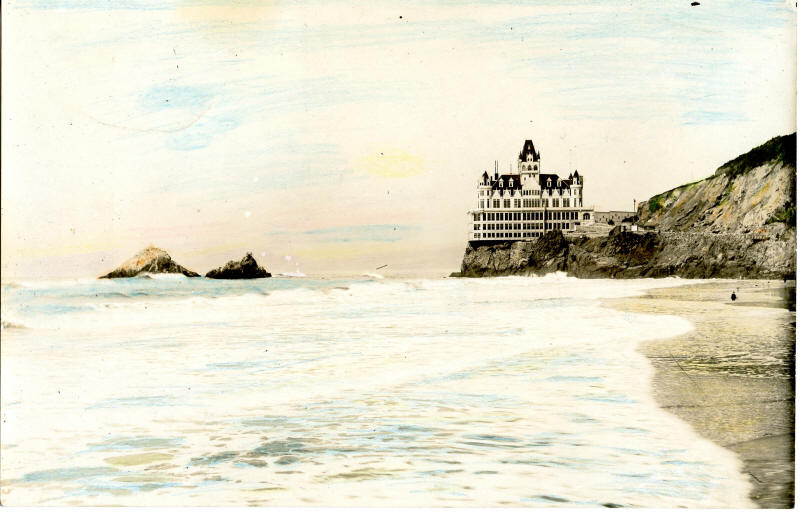 Cliff House
"The original photograph was taken by my great grandfather Lester Franklin Hayes; his name "L. Hayes" is etched on the glass negative. He developed and then tinted this picture, and colored pencil was added later."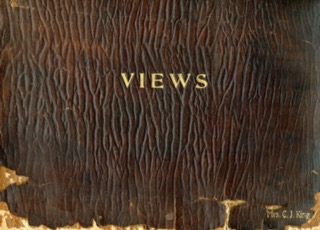 cover