Environs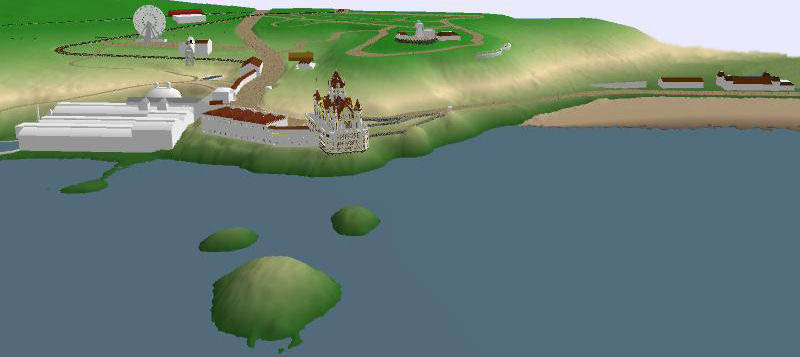 Alternatively, hold mouse over hotspots below for more details and/or hyperlinks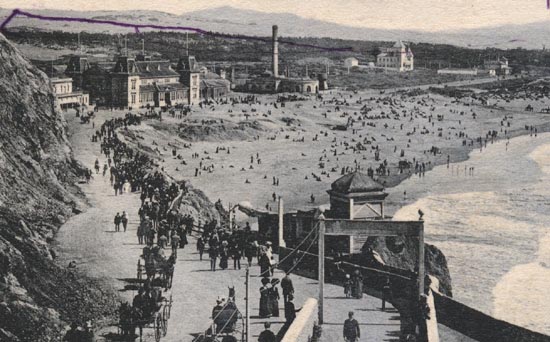 From Cliff House, looking south to Ocean Beach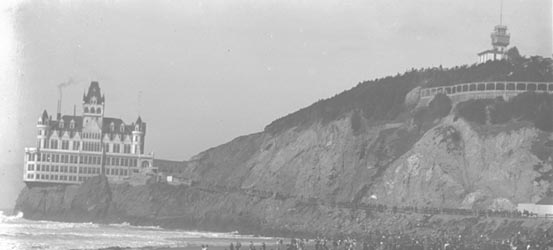 From Ocean Beach, looking north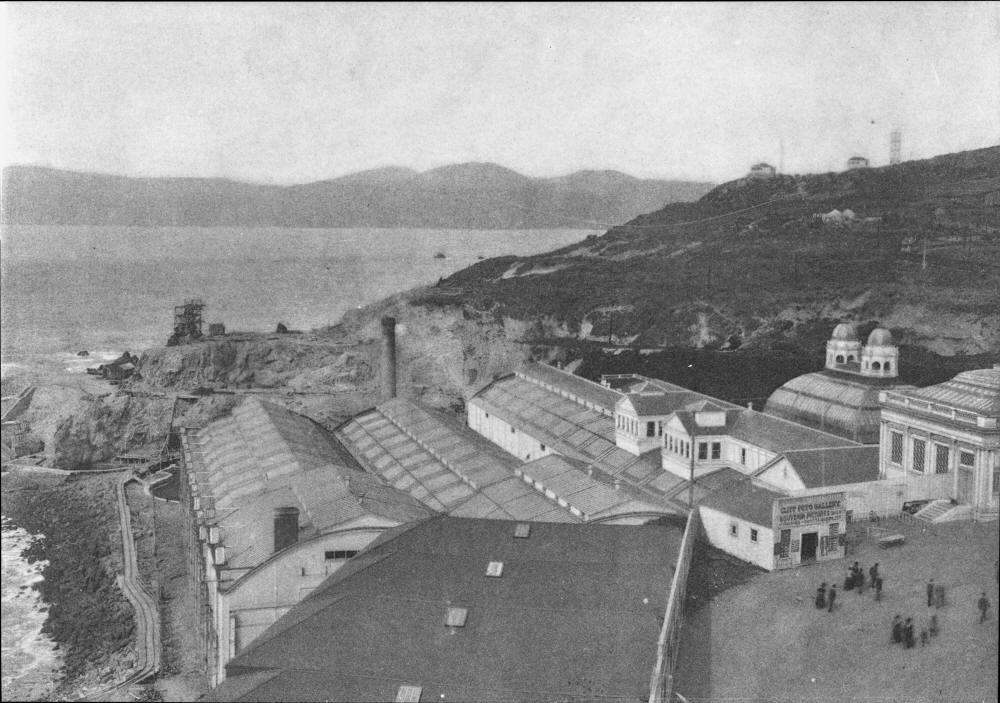 View from Cliff House, overlooking Sutro Baths (north)
(hover mouse over image for identifications)
Photo believed to have been taken from the tower of the Cliff House, about 1898.
Below is a rendering from John Hall's model, viewed from the tower north side roof dormer.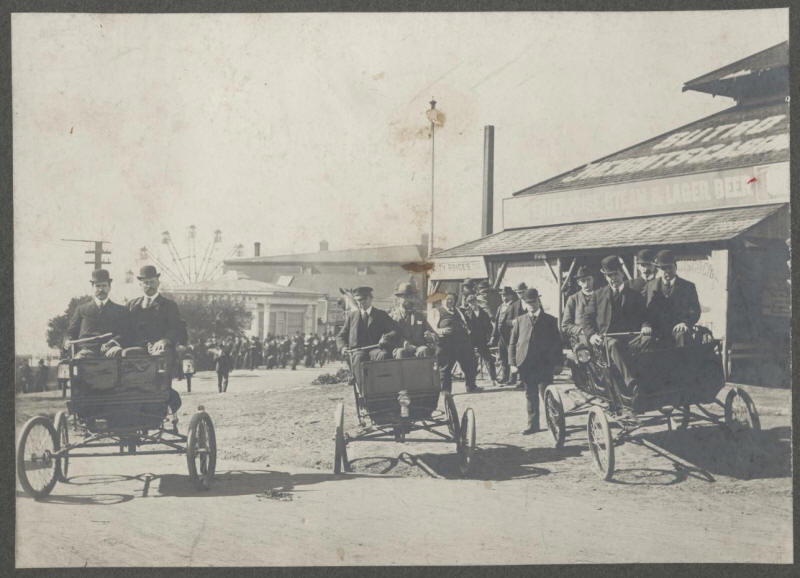 Looking down the hill from north of the Cliff House, looking east
Contributed by John O'Neill

It looks like this photo is taken at the top of the hill. The group of men in the far background are standing at the intersection of Pt Lobos and 48th Av.
The below arrow indicates the orientation of the above photo.