Description from seller: "Original Western photographs by New York photographer, J. S. Woolley of Ballston Spa. Woolley was the official photographer for the New York Special Train trip "All Aboard for Frisco'!". 1890s"
"Photos date to between 1896 (when Sutro's CH was built) and 1903 (when Dutch windmill went up)." - John Martini (3/15/2021)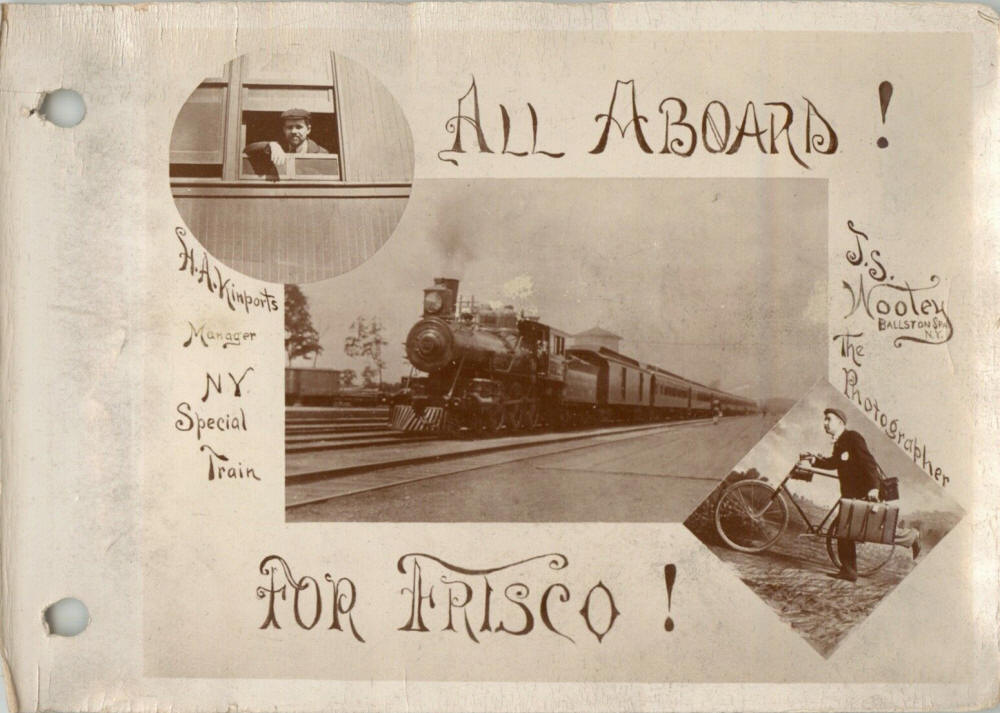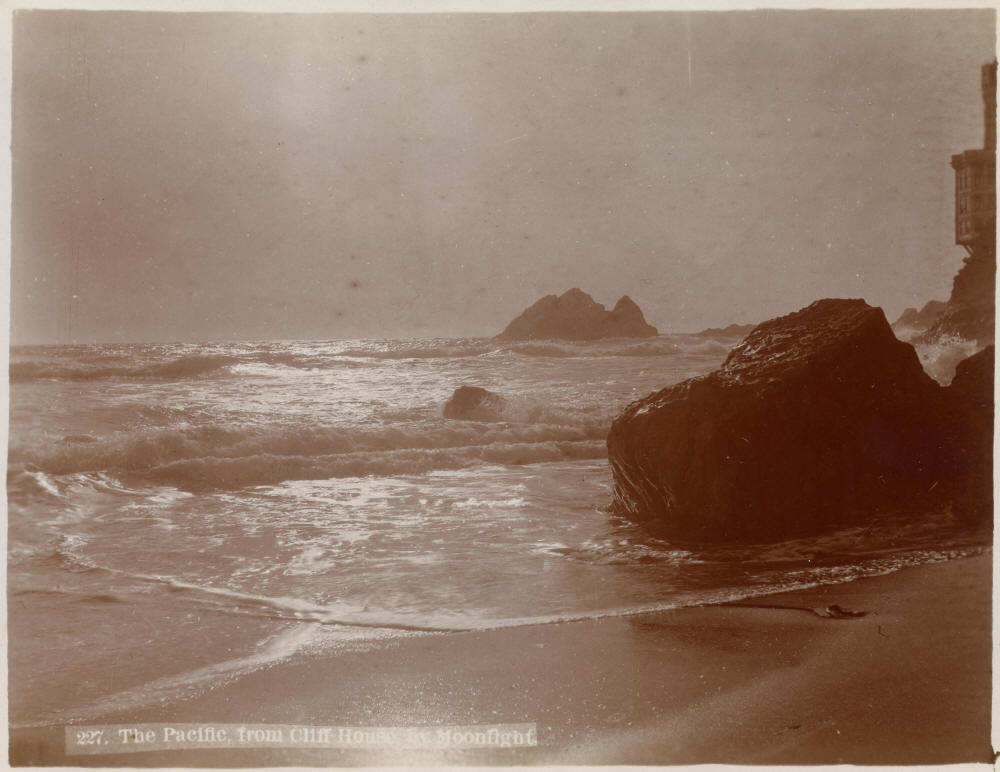 "227. The Pacific, from Cliff House by Moonlight"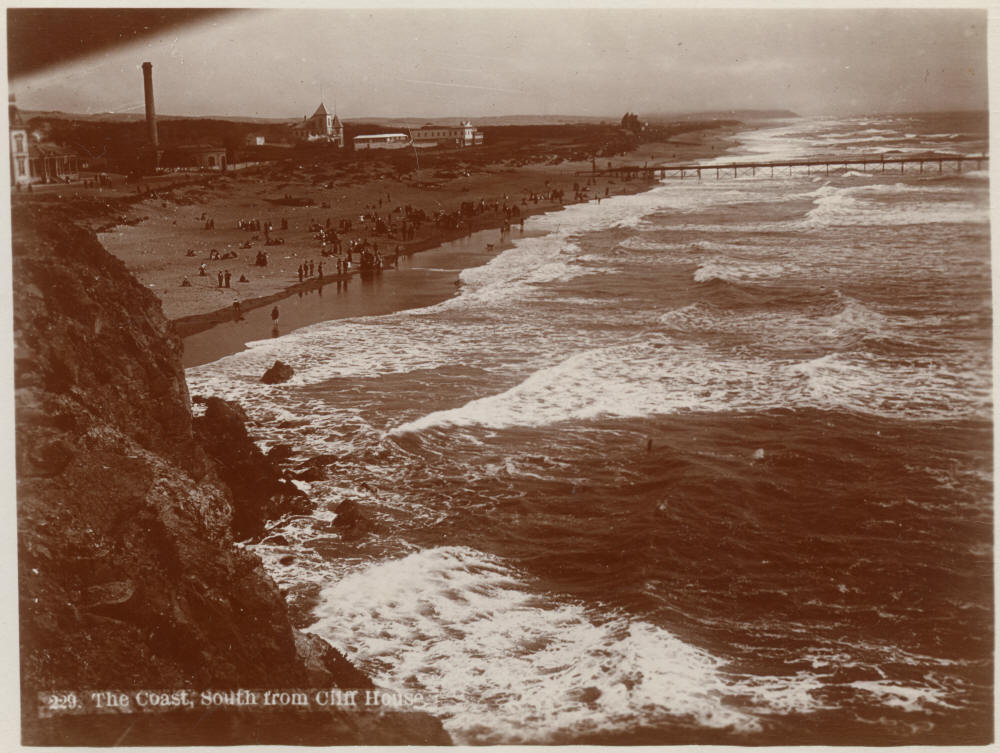 "229. The Coast, South from Cliff House"
Sign in distance: "DUNN BROS"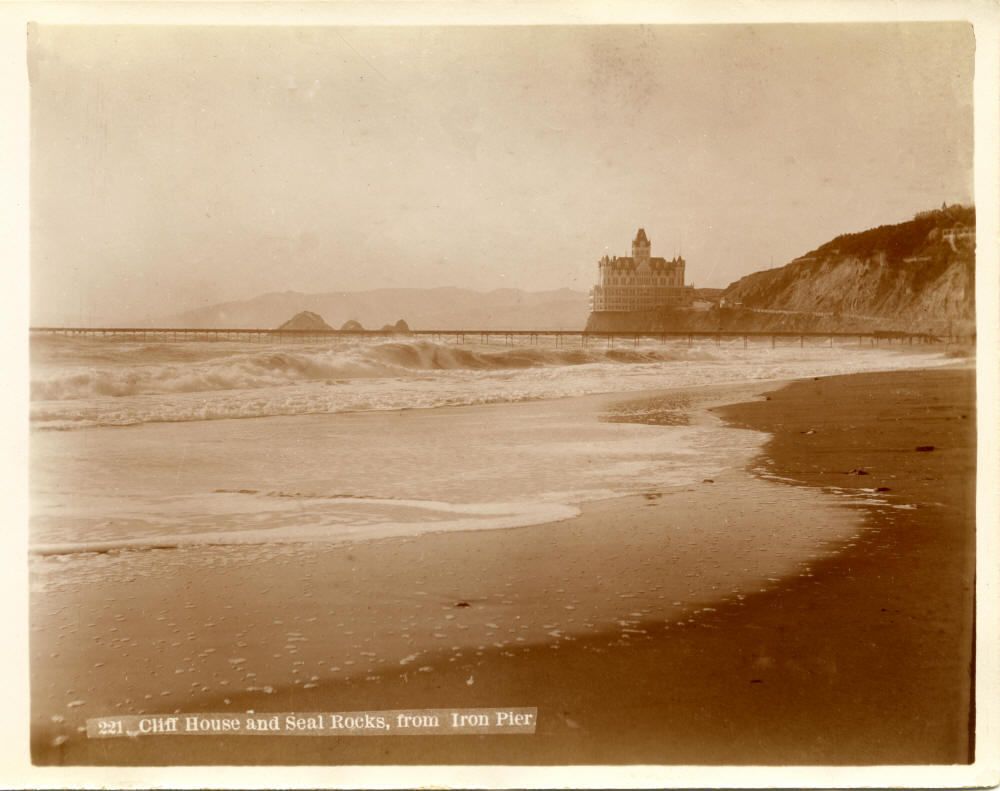 "221 Cliff House and Seal Rocks, from Iron Pier"
Image courtesy of Dennis O'Rorke