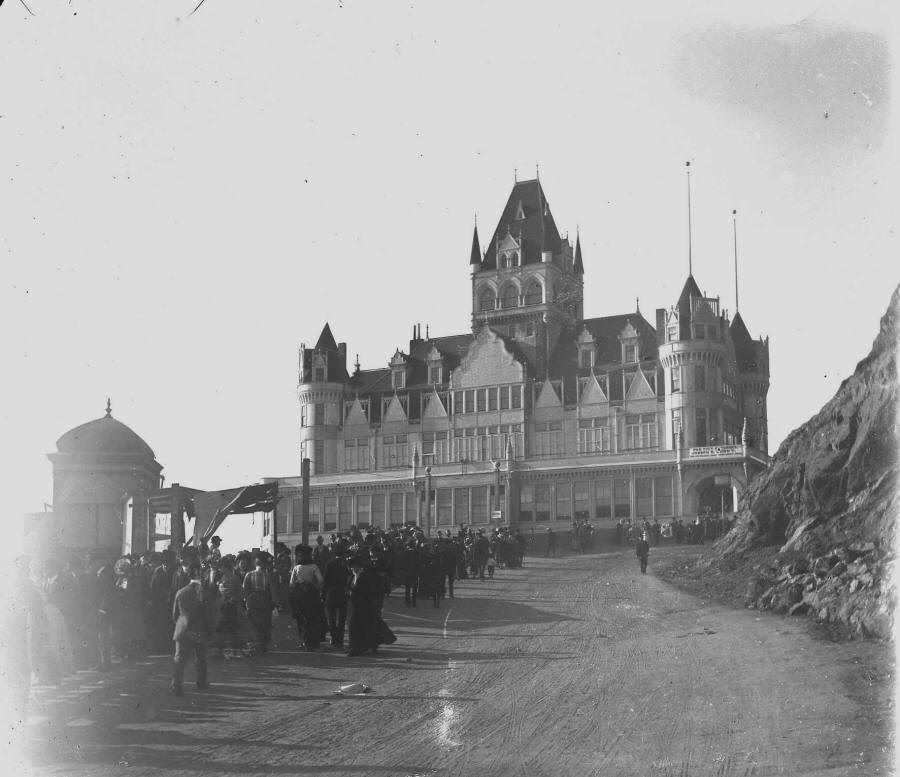 Courtesy Life In The Past

Close-ups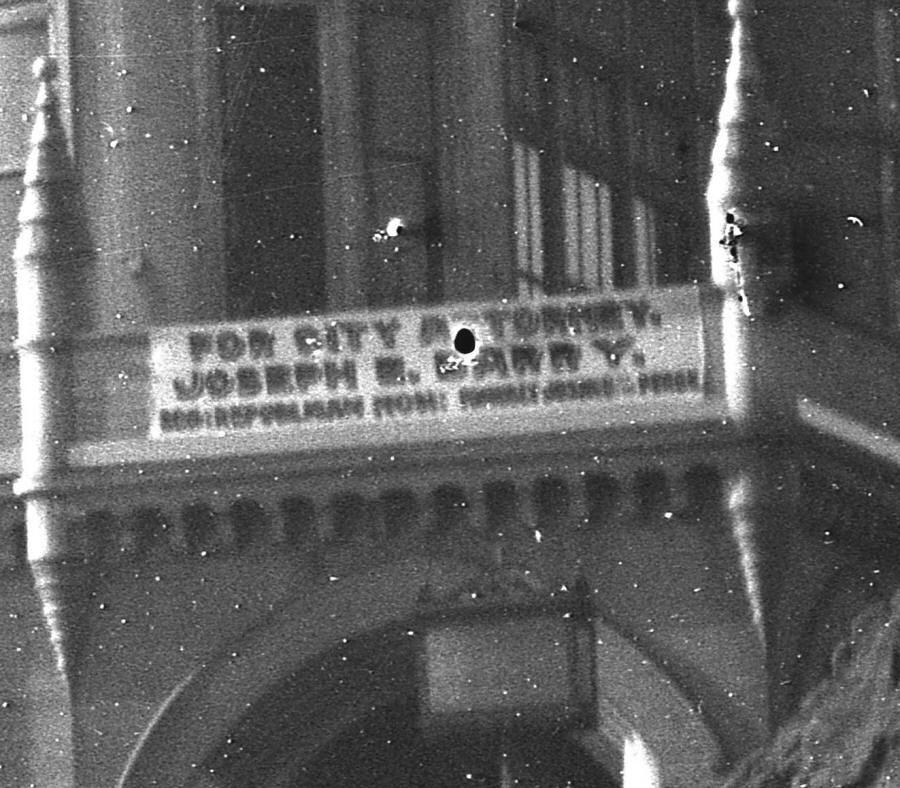 Close-up of sign over right entrance.
FOR CITY ATTORNEY,
JOSEPH E. BARRY,
___ REPUBLICAN _____________


Further research by Dana Shew, Jan 30, 2012
The photograph that shows the J.E. Barry for City Attorney banner is likely from 1901. This is the only year that I found Barry running for City Attorney. I could not find him in elections in any subsequent years after that through 1907. See below PDF file.

Other Joseph Barry banners can be seen here and here.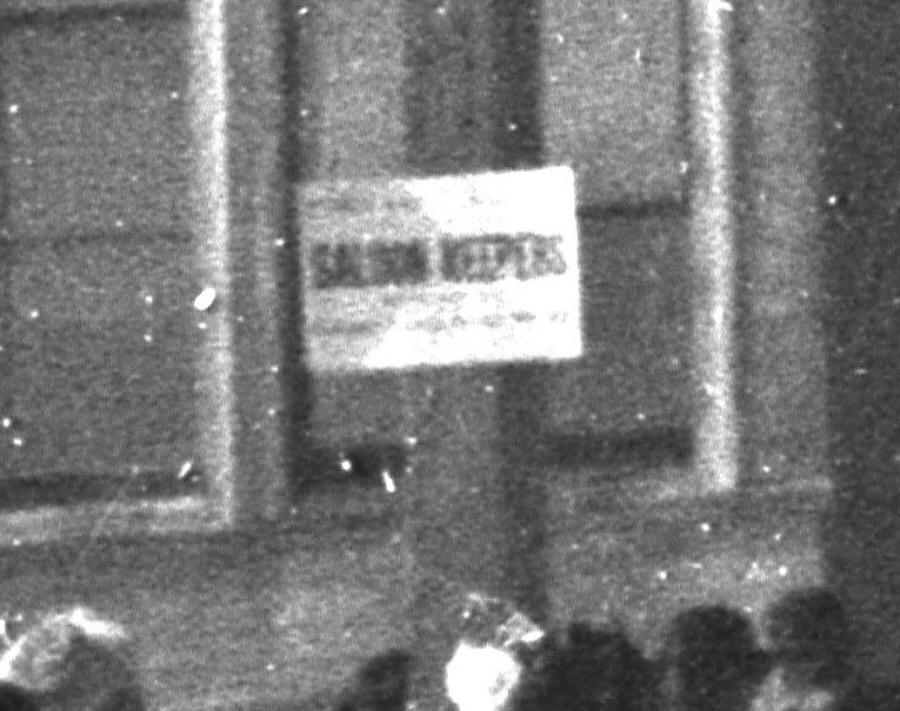 Close-up of sign near the middle of photo. "SALOON KEEPERS"?