1863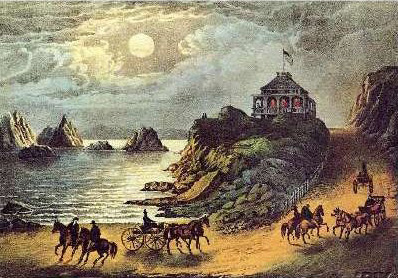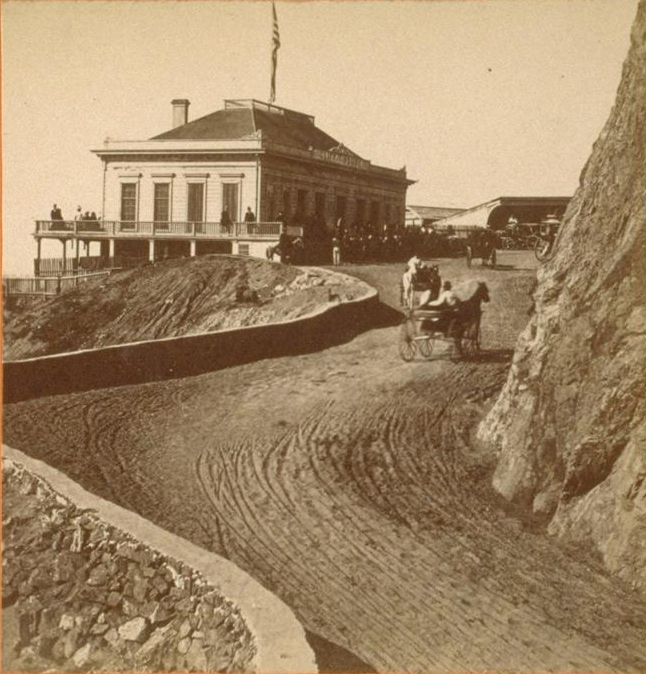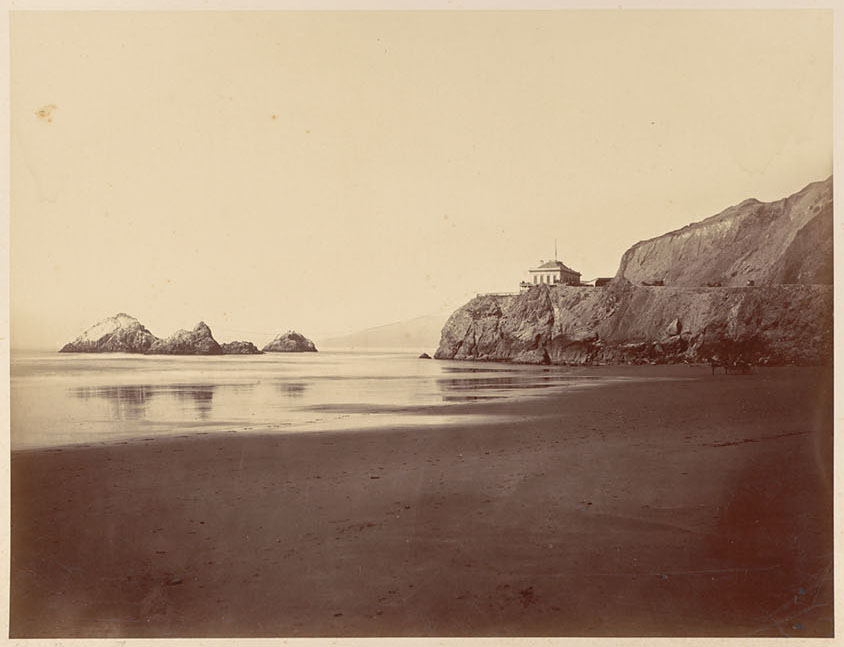 The Bancroft Library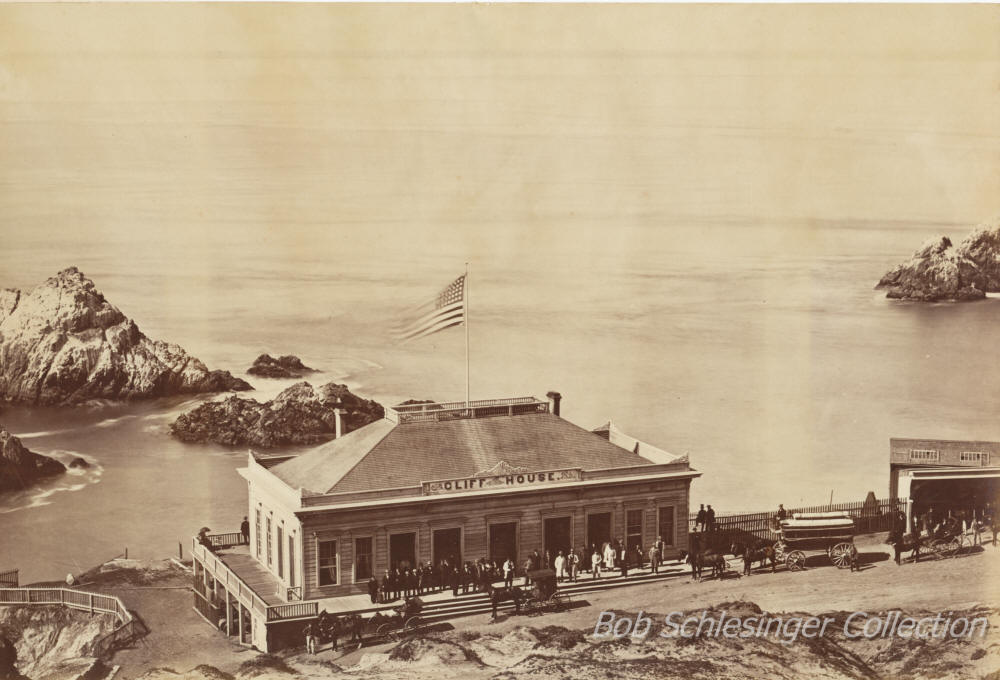 Photo by Carleton E. Watkins
Courtesy of Bob Schlesinger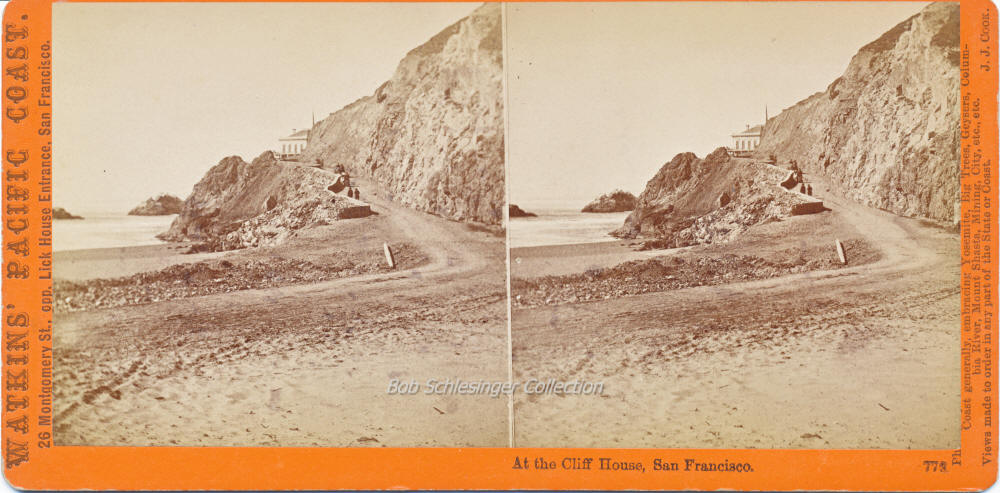 Watkins' Pacific Coast, #773
Photo by Carleton E. Watkins
Courtesy of Bob Schlesinger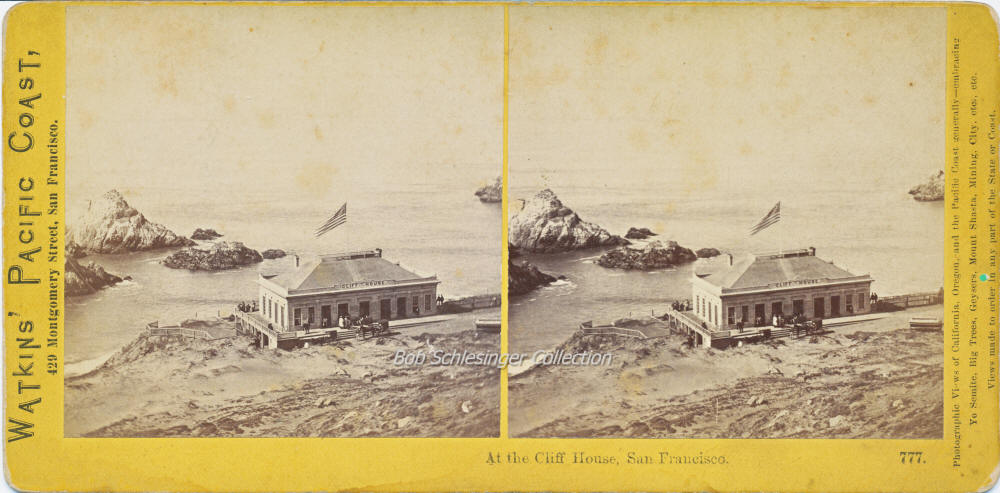 Watkins' Pacific Coast. #777
Photo by Carleton E. Watkins
Courtesy of Bob Schlesinger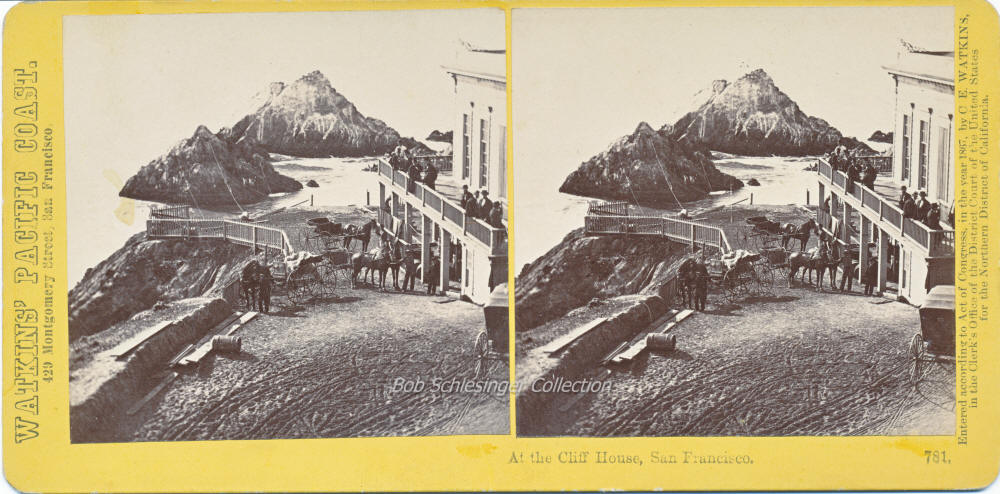 Watkins' Pacific Coast, #781
Photo by Carleton E. Watkins
Courtesy of Bob Schlesinger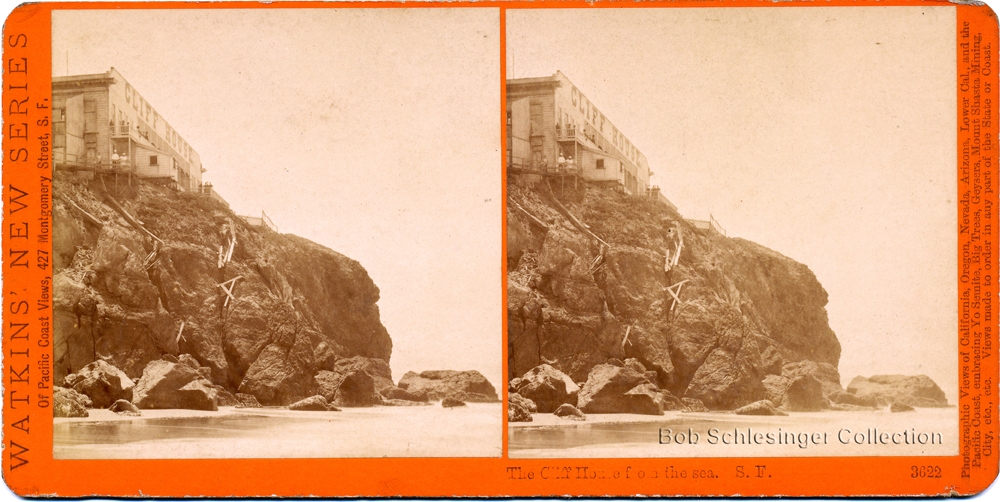 Watkins' New Series, #3622
Photo by Carleton E. Watkins
Courtesy of Bob Schlesinger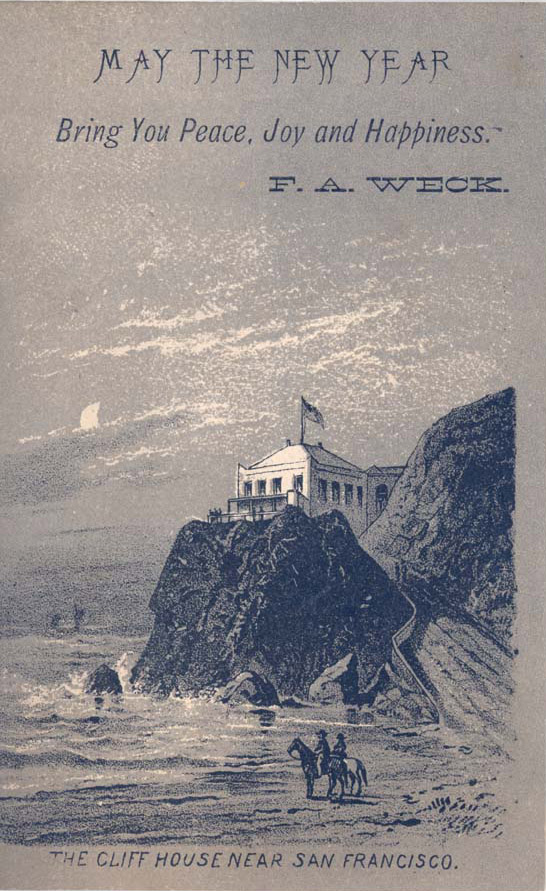 Happy New Year card, courtesy of Lin Holland (click here for reverse)
(according to one source, this illustration was originally published in "Picturesque America",
1872, by D. Appleton, artist: R. Swain Gilford)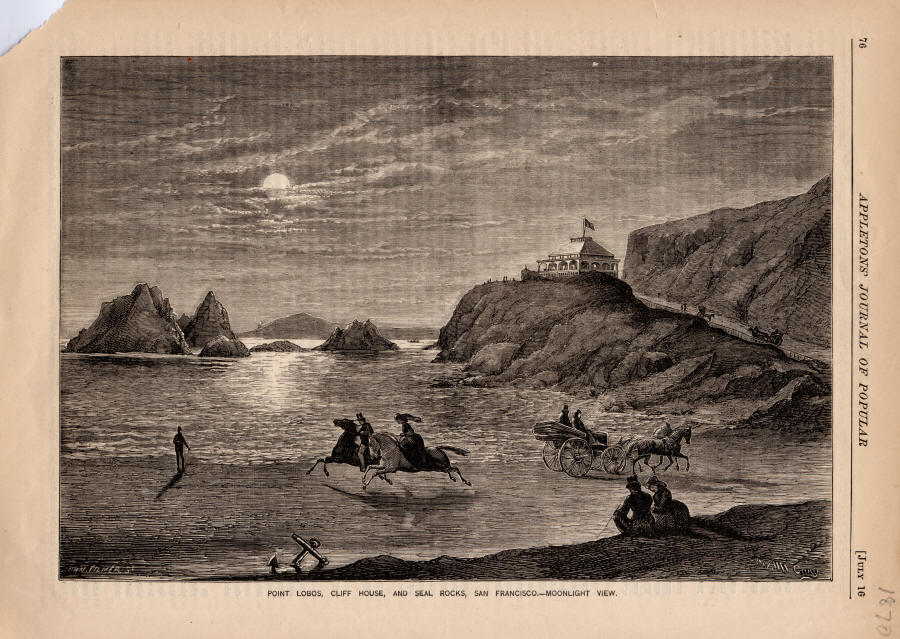 Appleton's Journal of Popular, 1870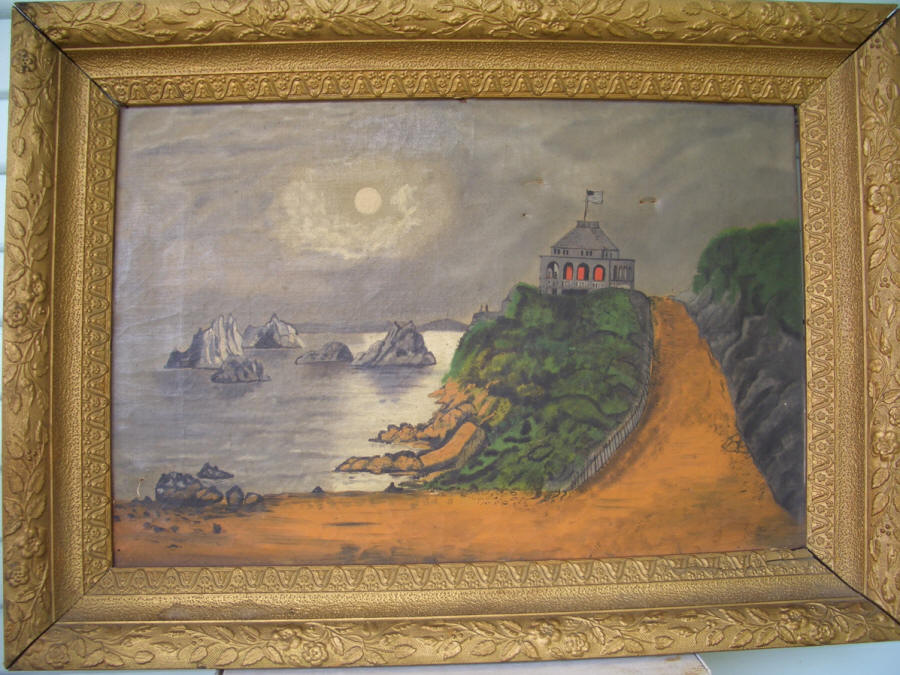 Photo of painting, courtesy of E. Lauterbach
(close-up of structure below)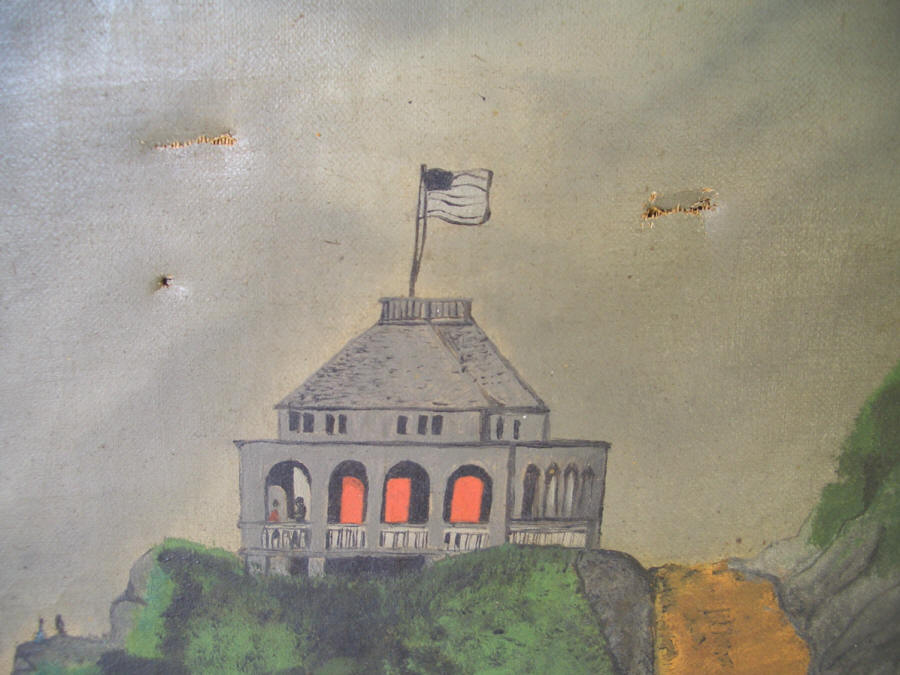 Daily Alta California - 7 February 1863
(first mention of the "new hotel"


Daily Alta California, 4 May 1863
This article describes the Cliff House as "now being build"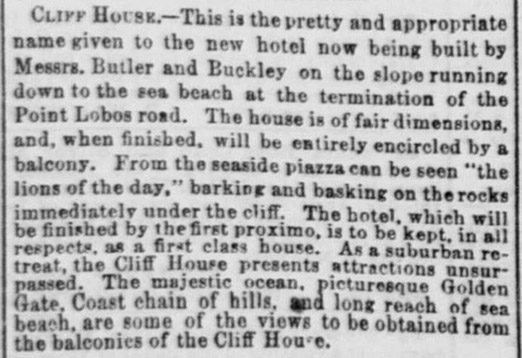 Daily Alta California, 28 June 1863
This article describes the Cliff House as "just opened"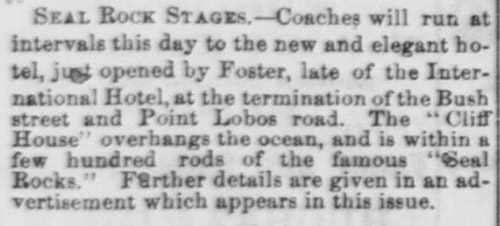 Based on the above newspaper articles the Cliff House opened for business between May 4 and June 28.
One reference between these dates can be found here: Daily Alta California, 15 June 1863 (1st column, titled "City Items")
This story implies the Cliff House is open for business, but possibly a "soft" opening as it concludes with the line
"A week passed at his place, when the new house is finished, will be as beneficial and delightful as a voyage to the Sandwich Islands".
To further complicate the question of when the Cliff House opened, here's how Wilkins (a later proprietor) described the opening...
"The house was opened in October, 1863," continued Mr. Wilkins, giving a littlie reminiscence. "The first meal served was given in honor of P. B. Cornwall. That was on October 15, 1863. Captain J. R. Foster opened the house and held the lease for about twenty years. Moss A Sheldon succeeded him as proprietors for a term of three years. Then I took the place and have been the lessee for the last eight or nine years.
This description comes from a newspaper article written in 1894, after the Christmas fire (full article here).