Sheriff Briefly Takes Control
Nov 21 1903



San Francisco Chronicle - Nov 20 1903
On November 19th, two days before the closing, the following case was heard in court...


The San Francisco Call - Nov 20 1903

On November 20, 1903 the Cliff House was taken over by the Sheriff due to debt. Here is the story as reported in the New York Times...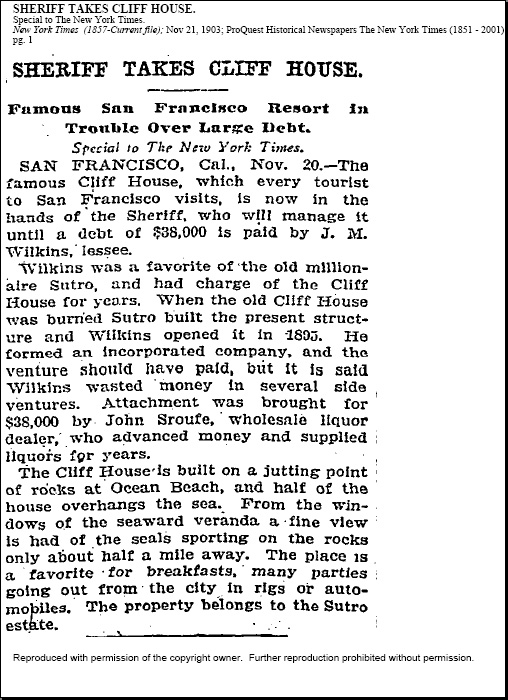 NY Times, Nov 21 1903

San Francisco Chronicle - Nov 21 1903
But the Cliff House didn't stay closed for long...


The Call, Nov 22 1903 - cliff house reopens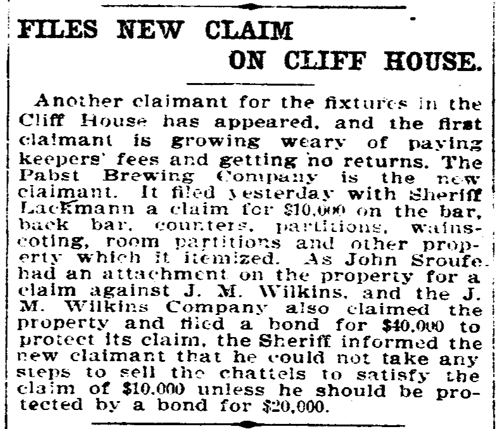 San Francisco Chronicle - 12 Dec 1903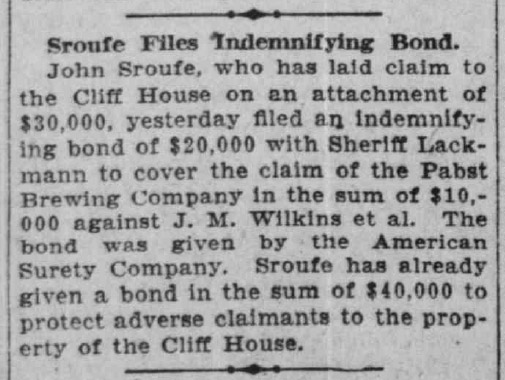 San Francisco Call - Dec 13 1903


Wilkins bankrupt
SF Chronicle - 29 Dec 1903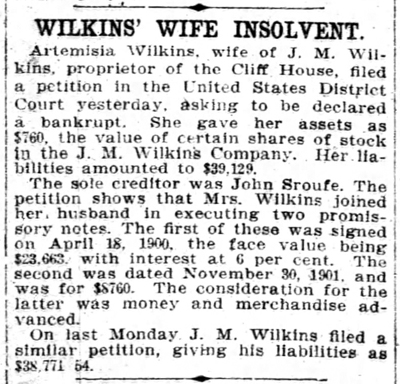 San Francisco Chronicle - 31 Dec 1903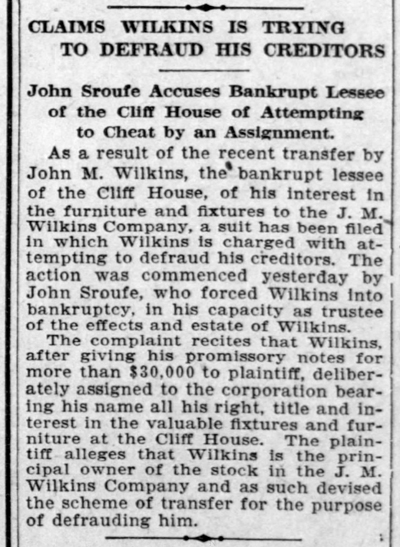 The San Francisco Call - Feb 4 1904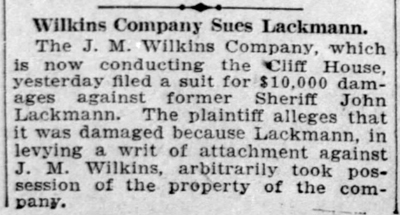 The San Francisco Call - Feb 16 1904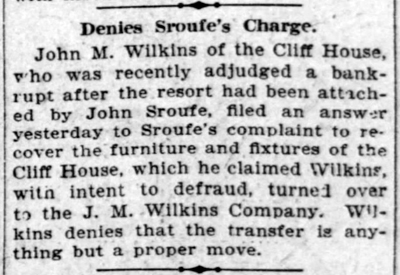 The San Francisco Call - May 14 1904