DPW Pt Lobos Construction

These photos show the Department of Public Works construction on Pt Lobos, posted here because they also show the Cliff House.
All photos are from the SF Public Library Collection.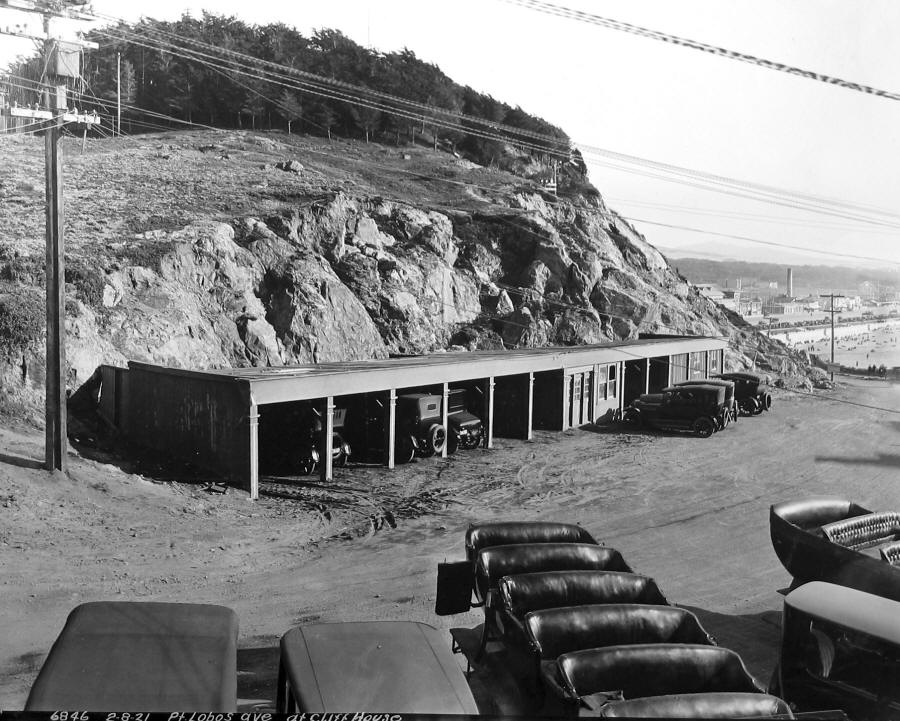 "6846 2-8-21 Pt Lobos Ave at Cliff House"
Vehicle garages across Point Lobos from the Cliff House. These were demolished during the road widening project.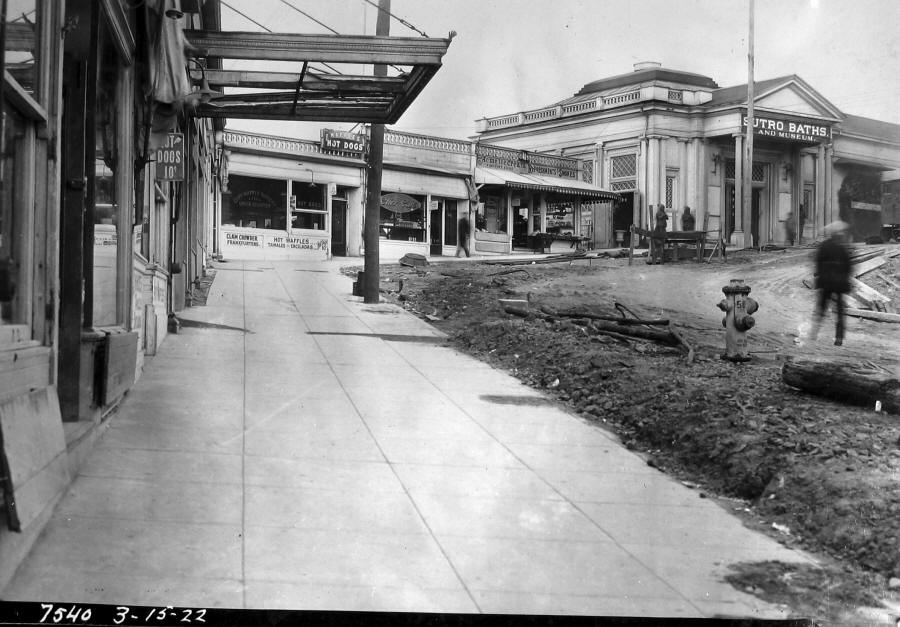 "7540 3-15-22"
View north towards entrance to Sutro Baths and the food concessions that lined Point Lobos.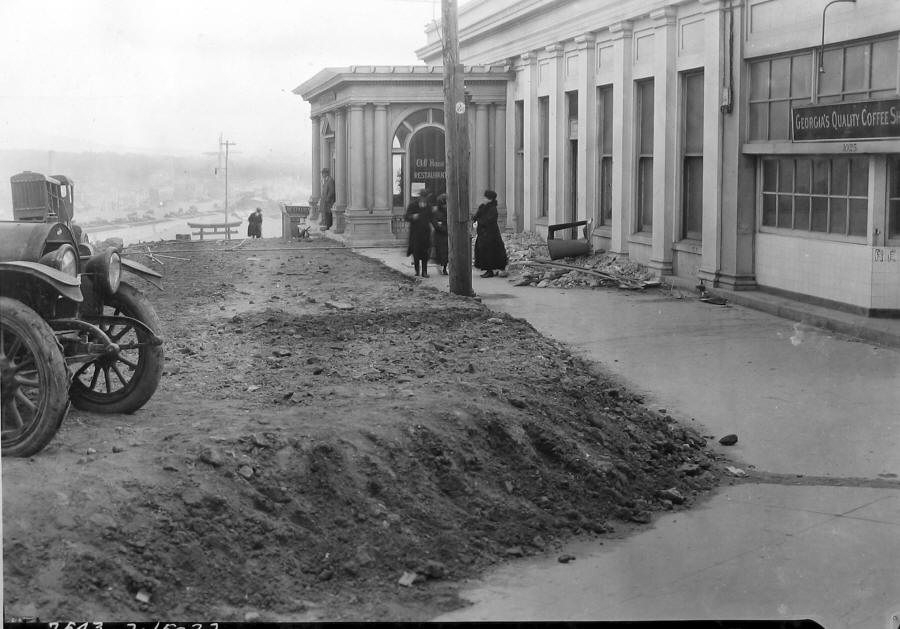 "7543 3-15-22"
Facade of the Cliff House during remodeling. Check out "Georgia's Quality Coffee Shop" at right.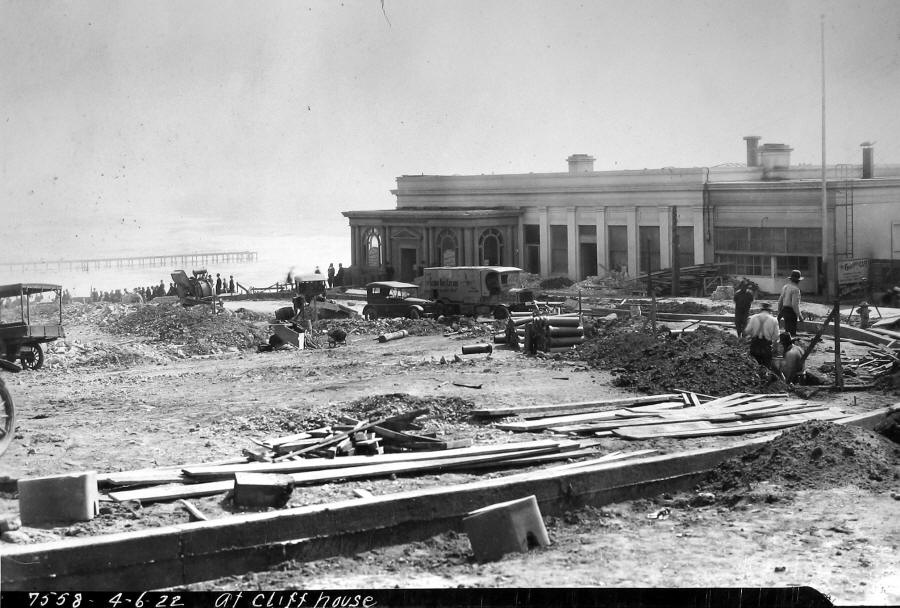 "7558 4-6-22 At Cliff House"
The new curbs and street alignment are starting to take shape.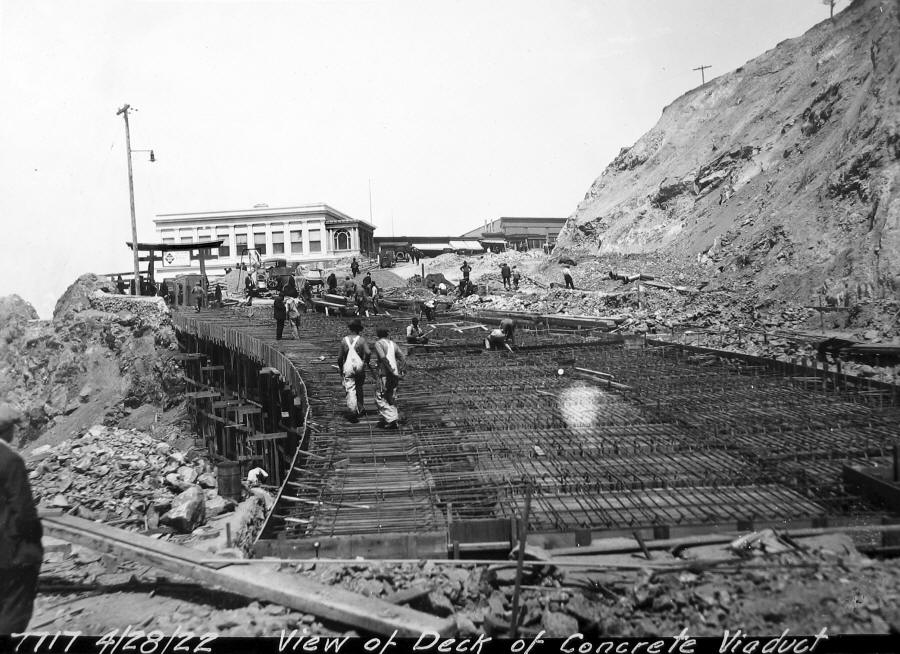 "7717 4/28/22 View of Deck of Concrete Viaduct"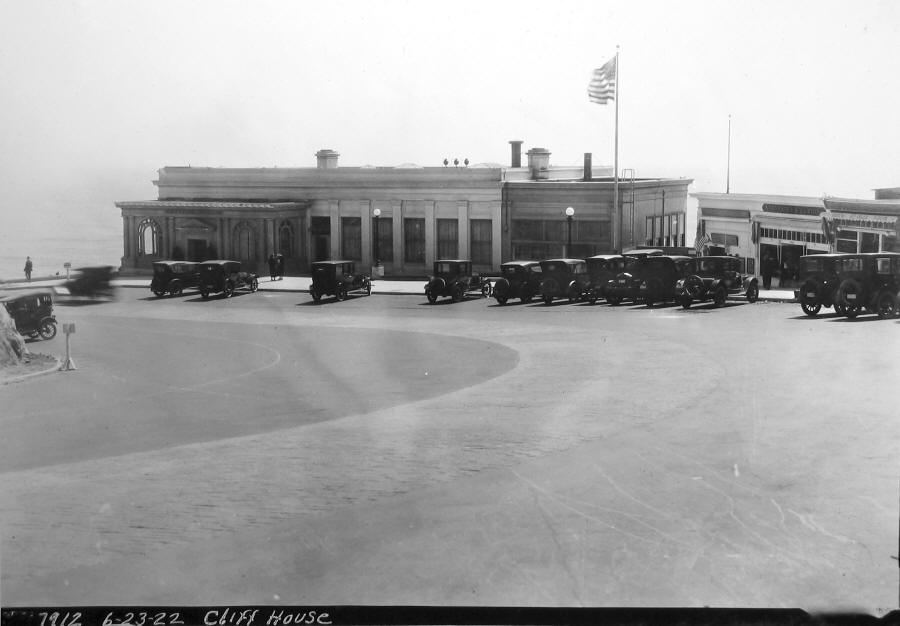 "7912 6-23-22 Cliff House"
The finished street.
The below photo is not part of the construction, but shows the Cliff House two years later.