Blue Cliff House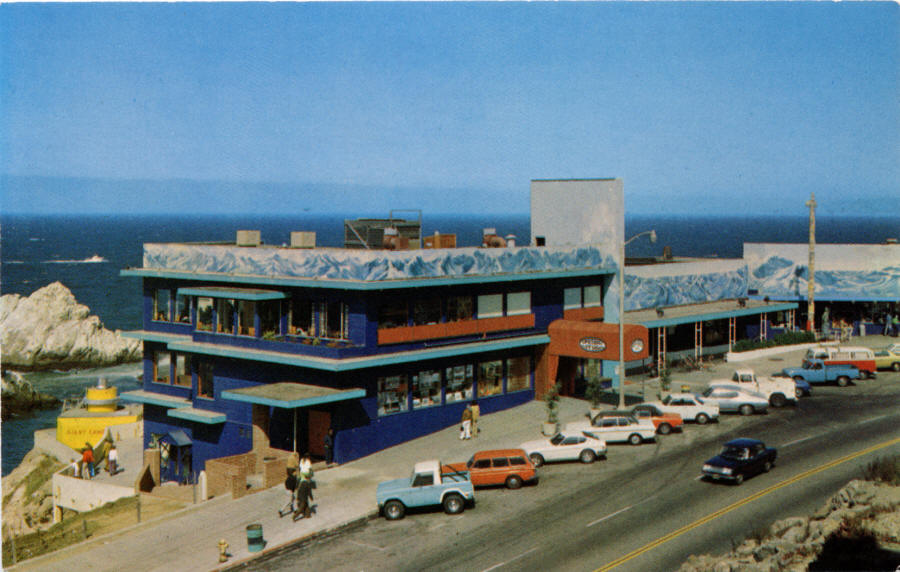 Mary Hountalas: "The waves were put on the building probably in 1973 by a group known
as 'The We Four' who leased the bar on the north end of the building from George Whitney."
Prairie Prince: The main problem with working on this mural was getting far enough away to see what we were doing. We had walkie-talkie
communication that helped from a distance down on the street. The company that hired us was called color control. We were fresh out of art school
at the SF Art institute 1973.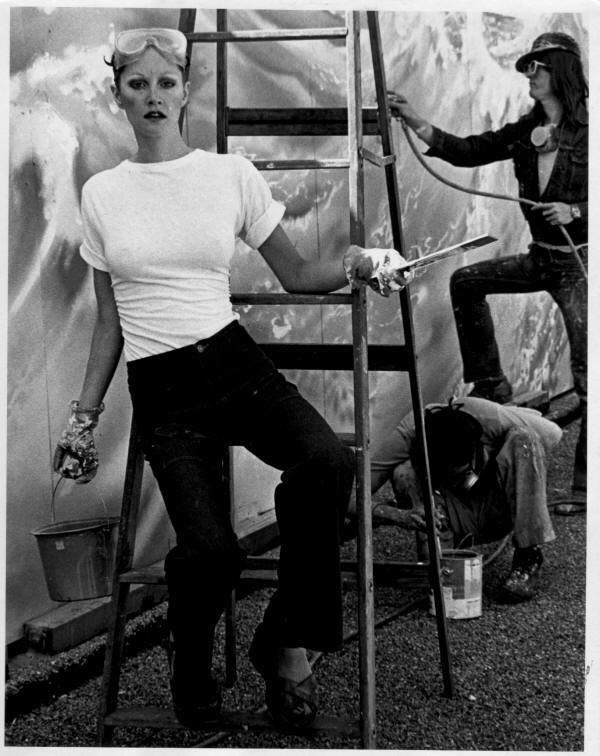 Re Styles, Michael Cotten, Prairie Prince
Used for a Levi's ad at Macy's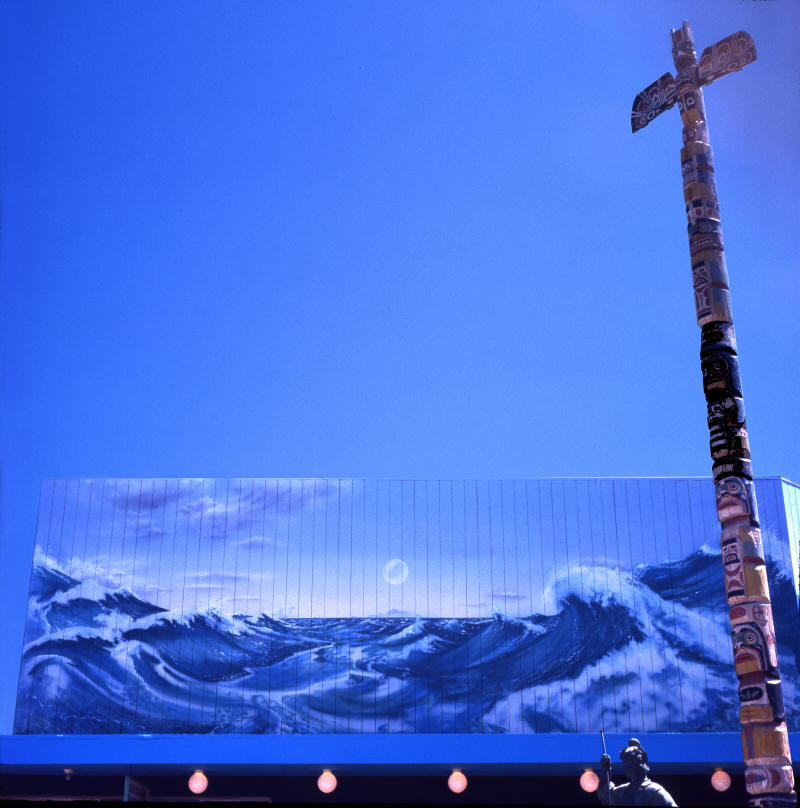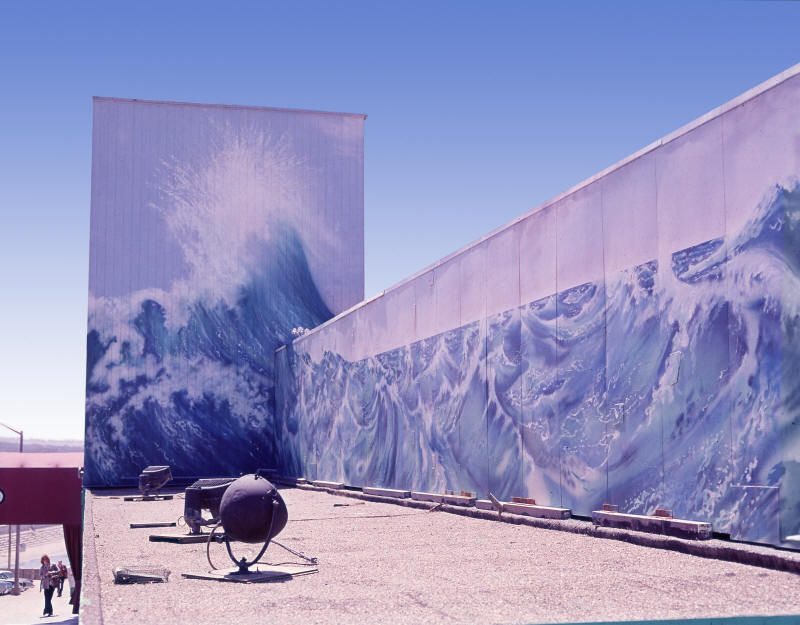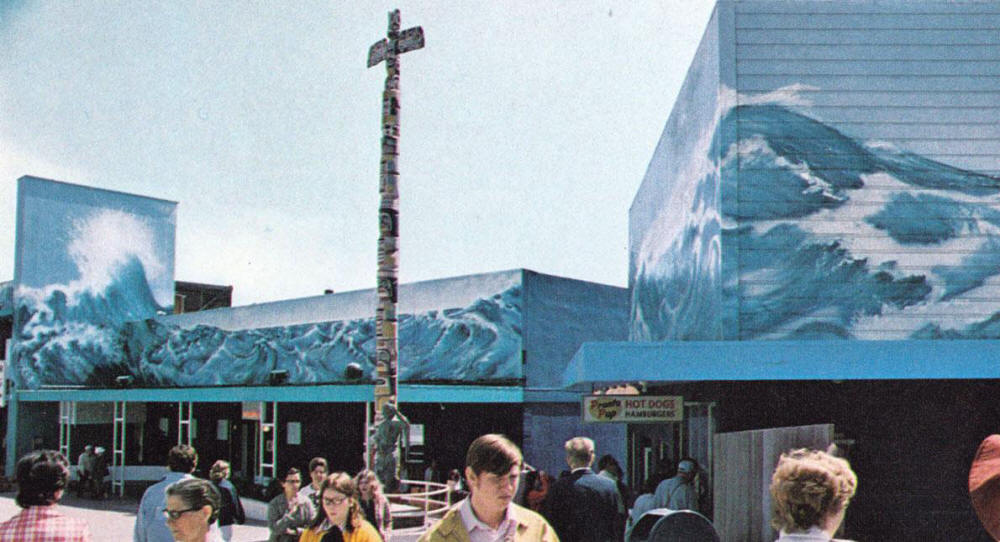 Image courtesy of Cliff House - History and Memories Facebook group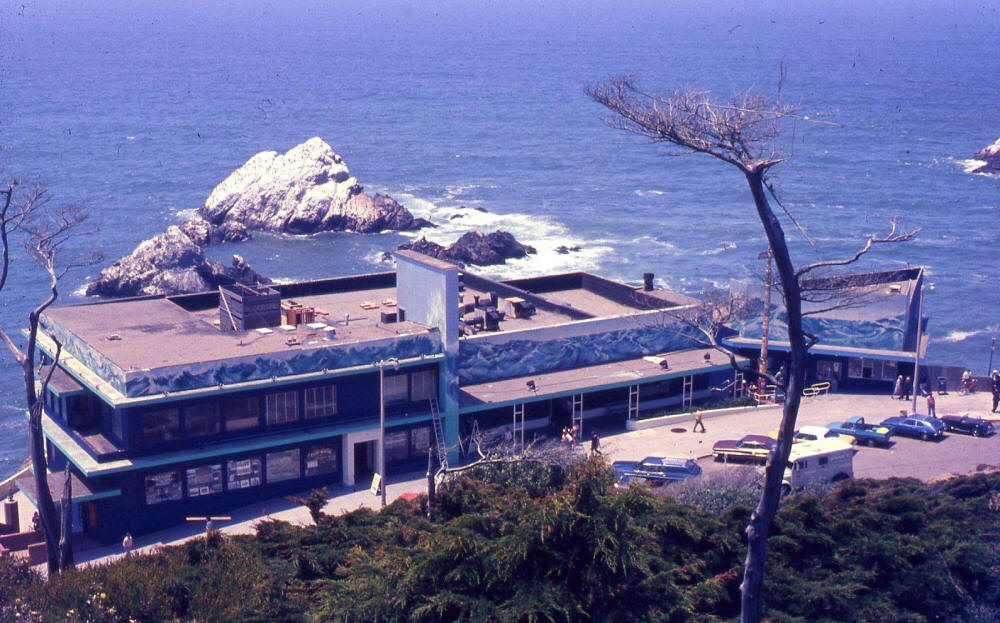 Image courtesy of Cliff House - History and Memories Facebook group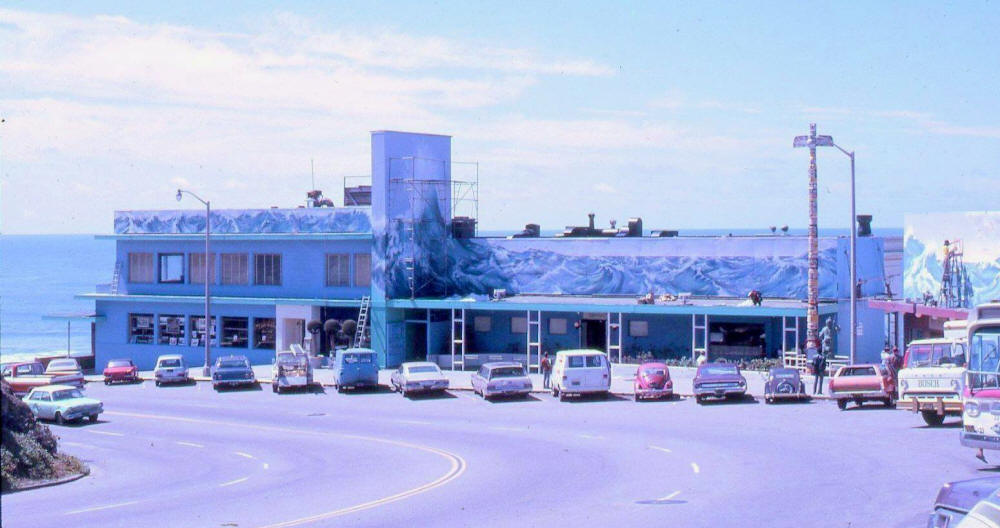 Image courtesy of Cliff House - History and Memories Facebook group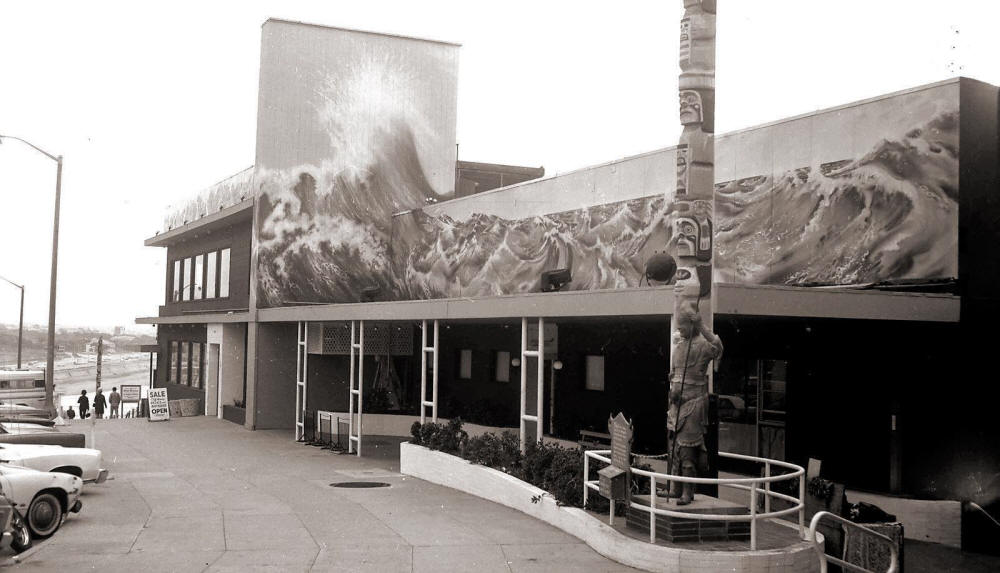 Image courtesy of Cliff House - History and Memories Facebook group