A large sea lion nicknamed "Ben Butler" ruled over Seal Rocks for many years...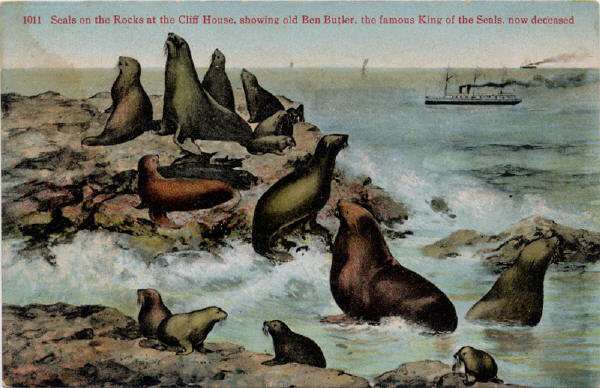 Did the General know of his namesake? It would seem most likely given that the sea lion had already achieved fame long before the general's visit, allegedly named by Horace Greely in 1867. Here's a clipping from just one month after the visit, referencing the "veritable Ben Butler"...


Petaluma Weekly Argus - Jul 9 1880
The report of the Ben Butler's death proved false and he lived on for another 15 years. The sea lion that is. The general lived another 13 years.