George Whitney purchases Cliff House
1936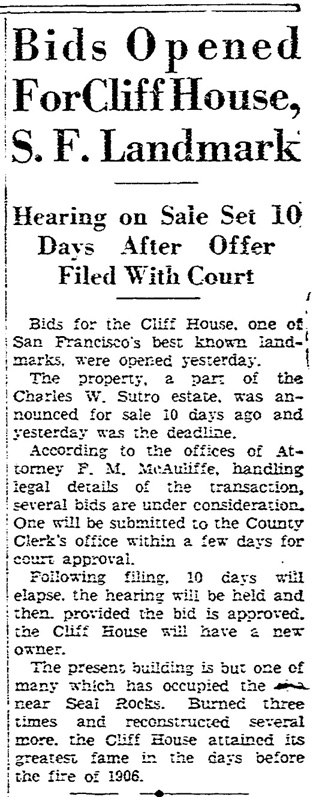 San Francisco Cal - Dec 1 1936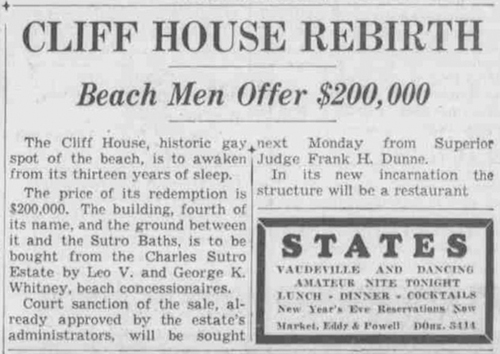 The San Francisco Examiner - 8 Dec 1936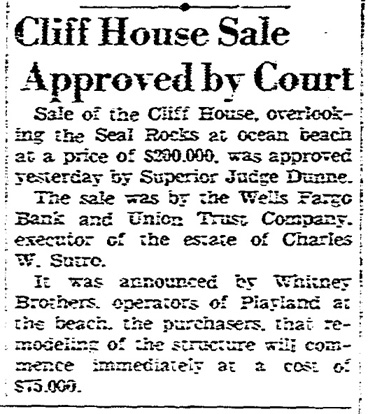 San Francisco Cal - Dec 15 1936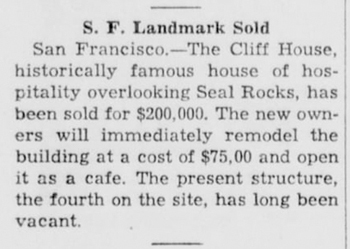 Piru News - 24 Dec 1936

The San Francisco Examiner - 5 Feb 1937
"John Doe Ihara, operator of a tea room on the Cliff House terrace"


San Francisco Chronicle - Aug 6 1937
"Al C. Hunds, formerly of Taits, is manager."

Note: neon signs installed in remodel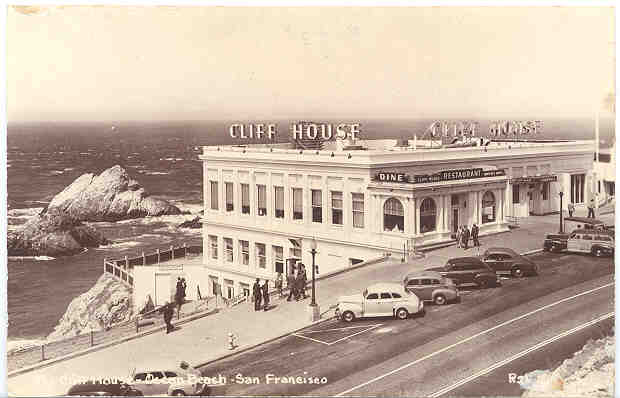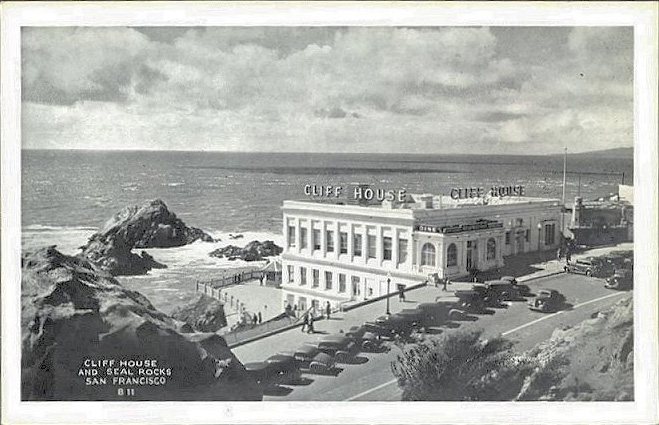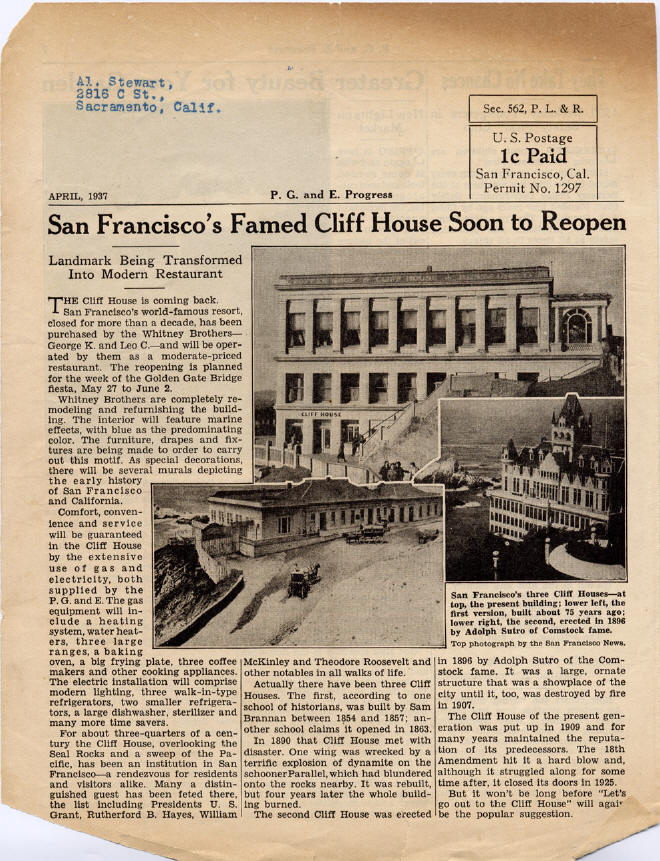 PG & E Progress, April 1937
In an interview with John Martini, George Whitney Jr. said his dad used to go into the closed Cliff House during the early Depression and fantasize about reopening it. He used to borrow the key to the CH from "the Sutros", go into the main dining room and pull up a chair in the southwest corner where he could look over Ocean Beach and Playland, and dream about expanding the Whitney empire, which of course is exactly what he did.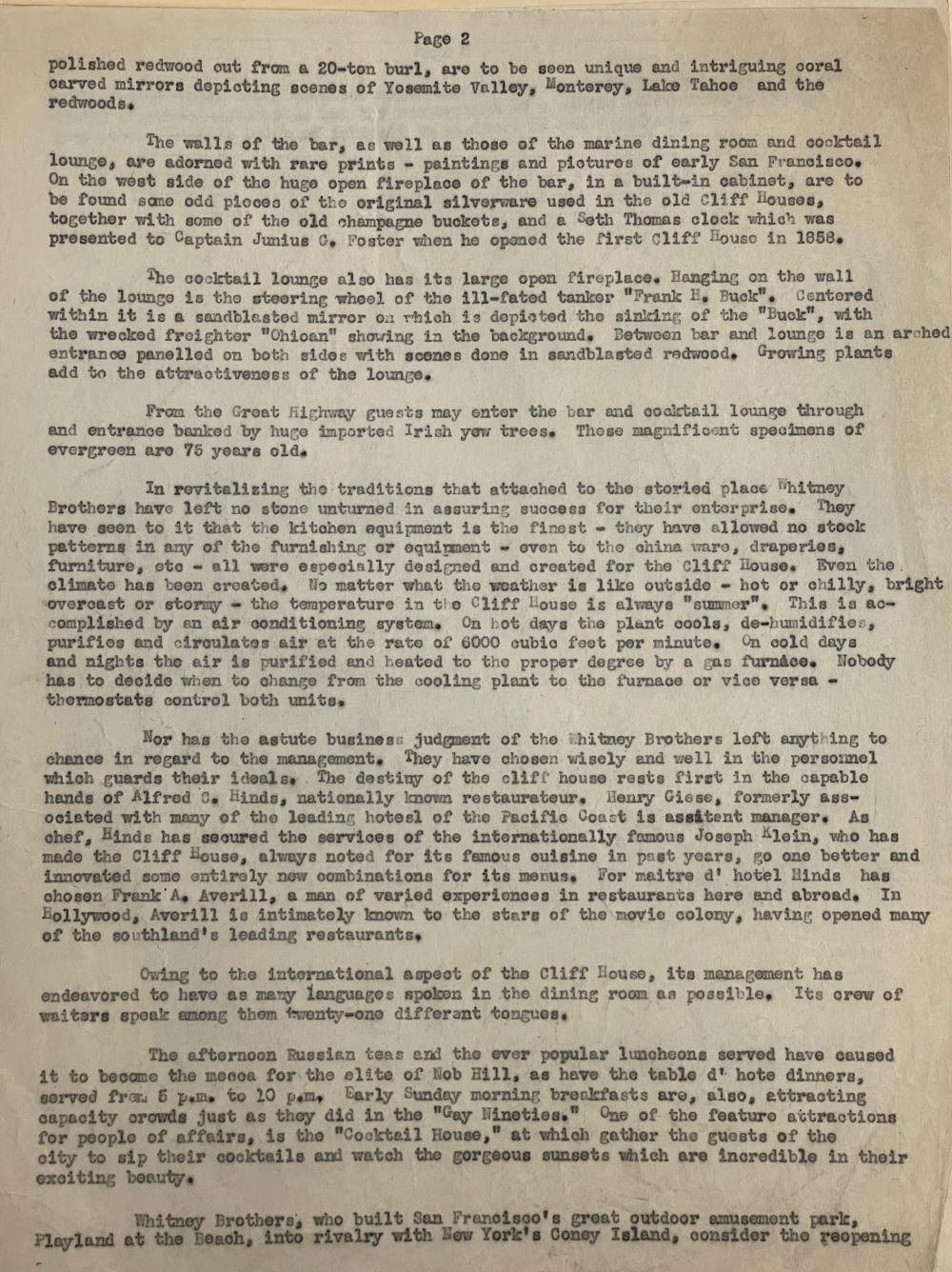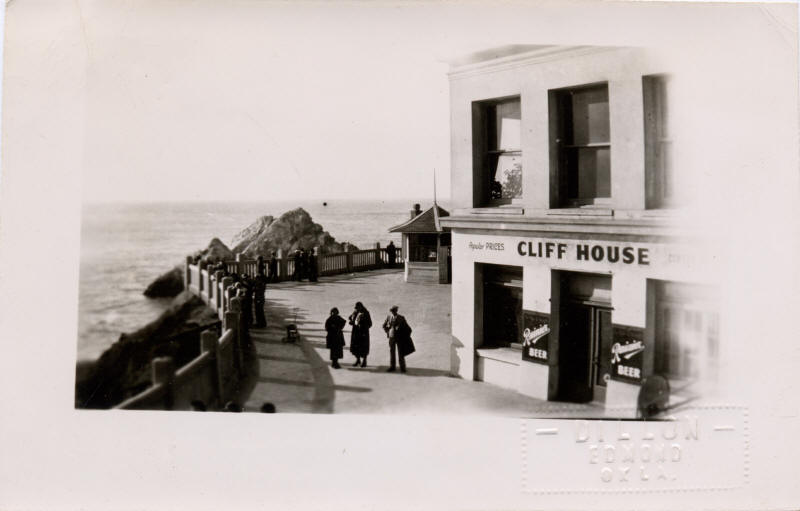 Approximately 1937 (based on a similar photo in the SFPL collection)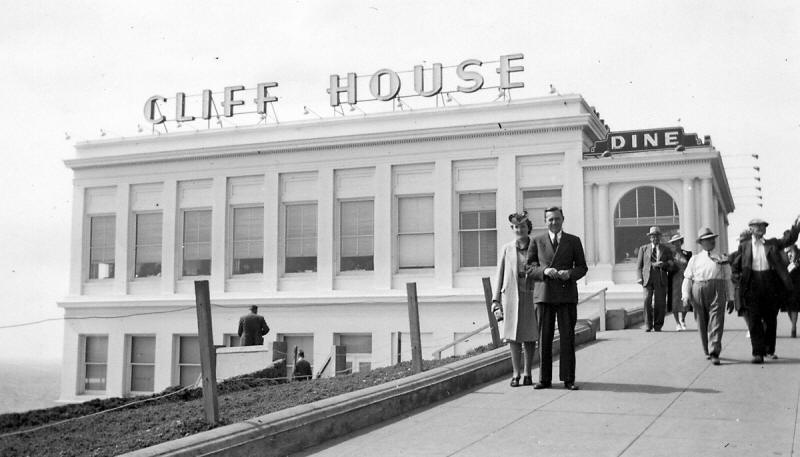 Approximately 1940, courtesy John Martini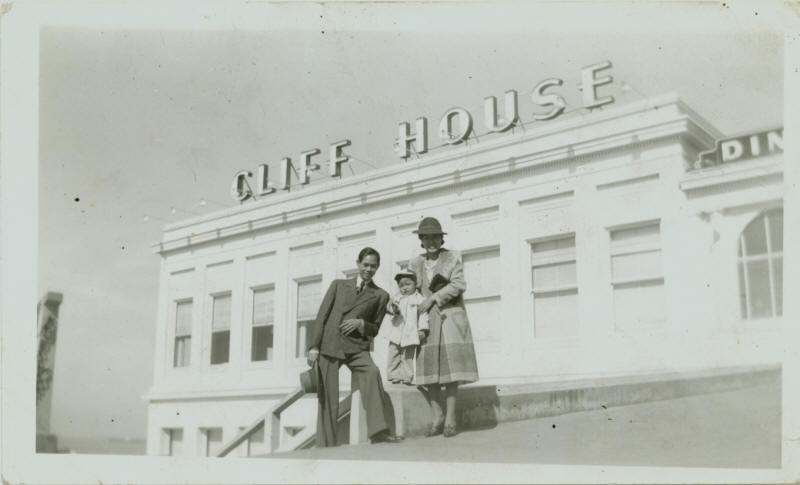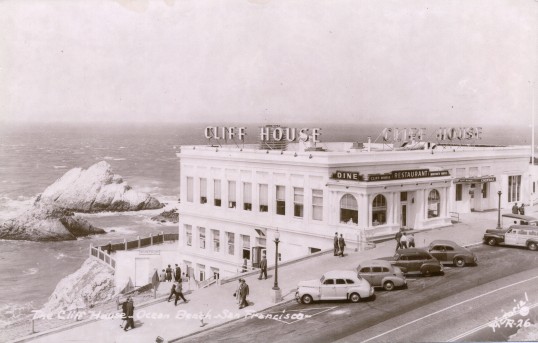 WWII contest for Irving Sinclair painting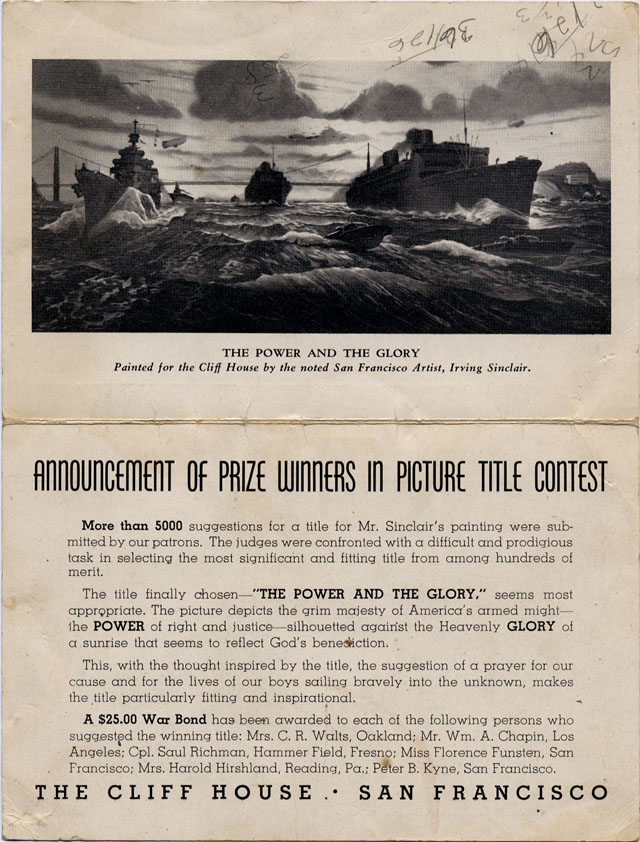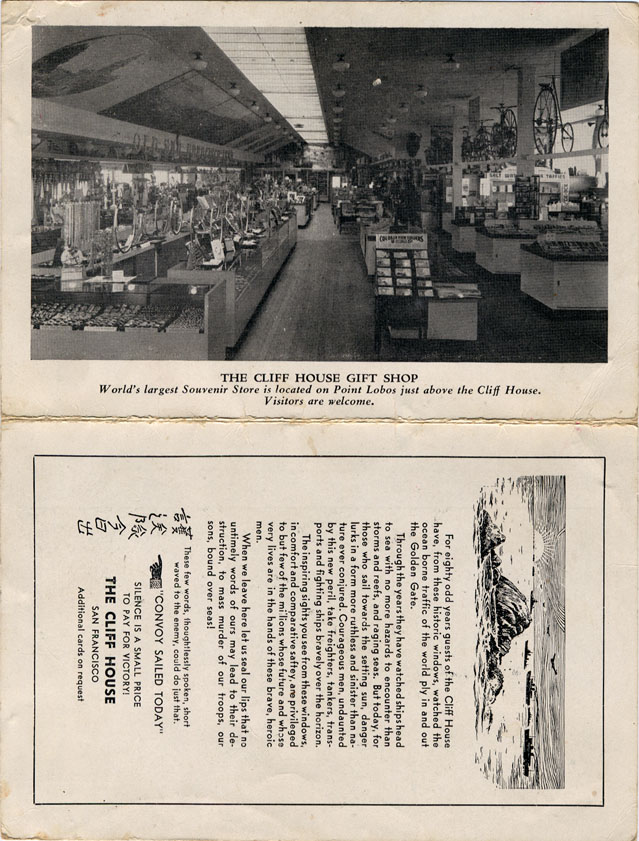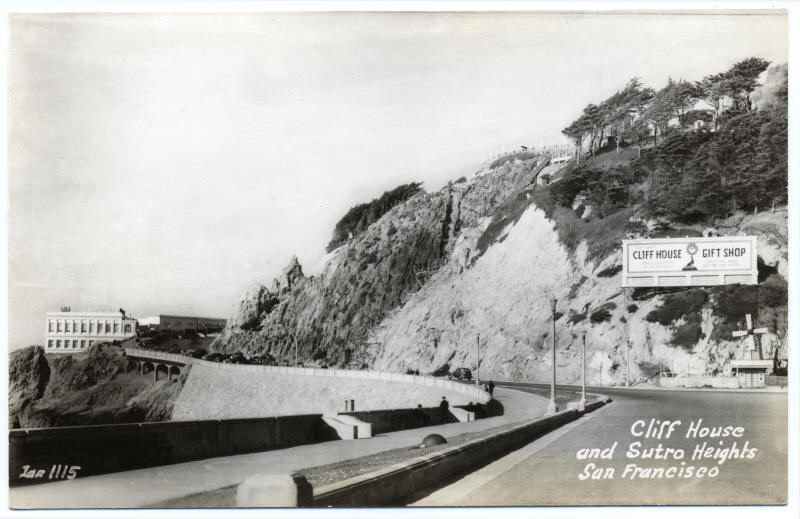 Image courtesy of Dennis O'Rorke